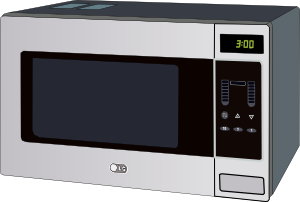 Loosen up gunk and grease splattered inside your microwave by following this simple tip. Fill a pyrex measuring cup or other microwave safe bowl with one cup water and put in microwave on high for three minutes. This should bring the water to a boil. Let it set in microwave for several minutes with the door closed.
Then, wet a sponge or soft rag with a tablespoon of vinegar.  If you need a degreaser, add a few drops of dishwashing liquid to it. Wipe microwave clean with the rag or sponge. The microwave will practically clean itself. Now that was easy! 
To schedule a cleaning with Maid in Chicago or for a FREE quote, give us a call at (312) 829-9600. You can also visit our website maidinchicago.us and fill out our online form.